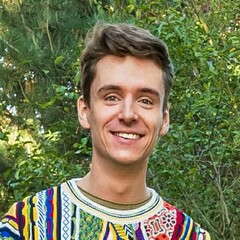 Sybren Verheij
Senior Environment Artist at Climax Studios
Portsmouth, United Kingdom
About
My name is Sybren, I am 27 years old. I love creating environments for games, working with lighting, post-processing and set dressing the environments. I'm always very interested and proactive to learn new skills and techniques.
From an early age I was playing video games and being creative (origami & drawing). This made game development my first choice, I eventually chose to specialize myself in Environment Art during my studies.
I also like to participate in Game Jams, for example, I participated in the Brains Eden 2018 Game Jam as an Environment Artist representing Howest. Some of my hobbies include playing the piano, bouldering, photography, occasional tabletop games, D&D and of course, playing video games.
Skills
Set Dressing
Lighting
High & low-poly modeling
Sculpting
Baking
Texturing
PBR Workflow
Node based workflows (Unreal Engine 4, Houdini & Substance Designer)
2D Concept Design
Software proficiency

World Machine

Substance 3D Painter

Photoshop

3ds Max

Unity

3DCoat

Marmoset Toolbag

Quixel Suite
Unreal Engine

ZBrush

Substance 3D Designer

Maya

xNormal

Houdini

UVLayout

TortoiseSVN

Perforce

Github
Productions
Video Game

-

Year

2027

Role

Environment Artist

Company

Climax Studios

Video Game

Returnal

Year

2021

Role

Environment Artist

Company

Climax Studios

Video Game

Age of Wonders: Planetfall

Year

2019

Role

3D Environment Artist Trainee

Company

Triumph Studios
Experience
During the internship I joined at a later stage of the Age of Wonders: Planetfall project. I mainly worked on set dressing the tactical map environments and creating backgrounds.

Software: Maya, World Machine, Photoshop, Substance Painter, In-house engine & TortoiseSVN.

I worked on creating the 3D environments and vehicles for their driving simulator & several other educational mini-games.

Software: Unity, 3ds Max, Corel PaintShop & TortoiseSVN.

I worked on a project that sadly got canceled. For this project I helped with the concepting phase and continued down the entire game art pipeline to create environments, props & enemies.

Software: Unity, 3ds Max, Photoshop & TortoiseSVN.